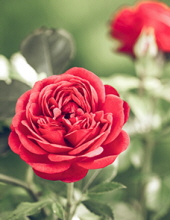 Obituary for Loretta Showers
Loretta Gustafson Showers, 98, of St. Mary's Villa in Elmhurst Twp died on Saturday, January 13, 2018 at the facility. She was blessed with two happy, loving marriages to two wonderful men: the late Henry (Hank) Gustafson & the late Ralph Showers.

Born in Brooklyn, NY, Loretta had an amazing career as an office manager with White Castle, where she started at a young age and advanced through the ranks into management. She loved her job and continued to attend office gatherings and parties well after she retired.

Retirement did not slow Loretta down, she continued to want to learn, especially enjoying taking cooking classes. She also liked traveling to Florida with her friends Nancy & Don and spending time visiting her first husband's sister: Susan Broitman and her husband Marshall.

A spunky and fun loving person, Loretta was fun to be with and was quick with her wit and humor. Her family and friends loved her dearly and will miss her.

Loretta is survived by her daughter: Joyce Cornish; her grandson: Thom Cornish; granddaughter: Debbi Jenkins; three great-grandkids and two great-great-grandkids; all living on the West Coast of the U.S.

A Mass of Christian Burial will be held on Friday, January 19th at 10:00 am at the chapel at St. Mary's Villa Residence.

Cremation was private in Strauch's Pocono Crematory & arrangements were entrusted to Brian Arthur Strauch Funeral Homes & Cremation Services, LLC in Spring Brook Twp. In lieu of flowers, memorial donations can be to St. Mary's Villa Nursing Home, 516 St. Mary's Villa Road, Elmhurst Township, PA 18444. To share your fondest memories of Loretta, please visit the funeral home's website or Facebook page.