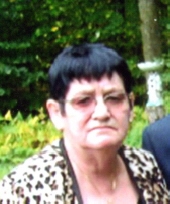 Obituary for Mrs. Mary Elizabeth Giannetti
Online Obituaries

Mary Elizabeth Giannetti, 72, of Jefferson Twp, died on Sunday, October 29, 2017 at her home. She was the wife of Joseph Giannetti and they were married on July 3, 1981.

Born in Scranton, she was the daughter of the late Everett and Thelma (Guard) Nordle. Mary attended Scranton Schools and worked as a seamstress for over 50 years, retiring from B & C Sportswear in Scranton.

Mary enjoyed camping, fishing and tending to her flower and vegetable gardens. She also liked to sew, crochet but she really loved cooking together with her husband, most often making everything from scratch.

In addition to her her husband, Joseph, she is survived by her son: Robert; her sister: Thelma June Laposky. She was preceded in death by her sister: Nancy Clegg and her brother: Daniel Stone.

Arrangements are private and entrusted to Brian Arthur Strauch Funeral Homes & Cremation Services, LLC in Spring Brook Twp. To share your fondest memories of Mary, please visit the funeral home's website or Facebook page.