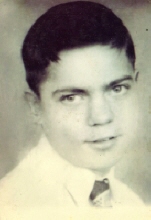 Obituary for Mr. Raymond Richard Dipple
Online Obituaries

Raymond Richard Dipple, 84, of Thornhurst died on Tuesday, October 31, 2017. He was the widow of Sandra (Ellis) Dipple, who died on April 14, 2013 and the couple was married for 55 years.

Born in Peckville, he was the son of the late Edwin and Anne (Yanochek) Dipple. He graduated from Carbondale High School and served stateside in the U.S. Army during the Korean War. Raymond worked at Carpenter Steel until 1969 and in 1970 he began working at his true calling in life as a carpenter. His talent and artistry can be found throughout the North Pocono region, from the restoration of his daughter's historic home built in 1856 to the many woodworking pieces found in St. Rita's Church in Gouldsboro.

Raymond was an active member of St. Rita's Church in Gouldsboro, where he was an usher and served on the maintenance committee. He also coached Little League both in New Jersey and Pennsylvania and enjoyed being outdoors, especially fishing.

Raymond is survived by his children: Donna Gardner and her husband Daniel of Roaring Brook Twp, Raymond J. Dipple and his companion Jill Griffith of Scranton and Catherine Chestnut and her husband Peter of Gouldsboro; his sister: Elaine Perez; his brother: Eugene Dipple; his grandchildren: Heather Kilkenny, Meghan Dipple Milev, Brandi Dipple, Shane Chestnut and Hannah Chestnut; his great grandchildren: Ciara and Molly Kilkenny and many nieces and nephews. He was preceded in death by his son: James Dipple.

Raymond's family would like to thank the staff of Hospice of the Sacred Heart for the kindness and compassion they afforded to their father while caring for him.

A Mass of Christian Burial will be celebrated on Monday, November 6, 2017 at 10:30 am at St. Rita's Church, 512 Main St. in Gouldboro. Interment with Rite of Committal will follow in St. Catherine's Cemetery in Covington Twp. Family and friends are kindly requested to proceed directly to the church Monday morning.

Visitation will be held on Sunday, November 5 from 3:00 pm to 6:00 pm at Brian Arthur Strauch Funeral Homes and Cremation Services, LLC 3 First St in Spring Brook Twp.

In lieu of flowers, memorial donations can be made to Hospice of the Sacred Heart, 600 Baltimore Drive, Wilkes-Barre, PA 18702 or Alzheimer's Association, P.O. Box 96011, Washington, D.C. 20090-6011. To share your fondest memories of Raymond, please visit the funeral home's website or Facebook page.