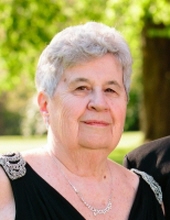 Obituary for Mrs. Lillie "Patsy" Bensley
Online Obituaries



Lillie Patsy Bensley, 84, of Clifton Twp., passed away early Tuesday morning at home after a two year illness. She is the wife of Jacques A. Bensley the couple was married 62 years.



Born in Springfield, NJ she was the daughter of the late Harold and Helen Leber Brill. She is an Alumni of the University of Alabama, a member of the Gouldsboro Volunteer Fire Department Woman's Auxiliary, Big Bass Lake Quilter's Guild the Red hats and the Gouldsboro United Methodist Church.



Surviving in addition to her husband are a daughter Jacquelyn Bensley; sons Jeffrey, Timothy and wife Julie, Jonathan, Daniel and wife Debra and Patrick; a sister Jean Heortz; seven grandchildren Allison Paul, Matthew Bensley, Courtney Bensley, Caitlin Bensley, Christopher Bensley, Brian Bogdon and Brandon Bogdon; four great grandchildren Elizabeth Paul, Skylin Bogdon, Aspen Bogdon and Avery Bogdon.



She was preceded in death by her first son Douglas, her fourth son Christopher and her brother Edward Brill.



The funeral will be Saturday at 10:30 AM in the Brian Arthur Strauch Funeral Home and Cremation Services, LLC, 3 First Street Spring Brook Twp., PA 18444, with Services by the Rev. Peg Knapich pastor of Gouldsboro United Methodist Church. Interment to follow in Lehigh Cemetery, Gouldsboro.



A viewing will be held Friday from 4-7pm in the funeral home.



Memorial contributions may be made to Gouldsboro Volunteer Fire Company. To leave an online condolence please visit the funeral home's website or Facebook page.