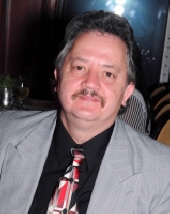 Obituary for Mr. Gary M. Ochwat
Online Obituaries

Gary M. Ochwat, 57 of Roaring Brook Twp died on Sunday, November 26, 2017 at home. He and his wife, the former Sandra (Steinruck) were married for 30 years.

Born in Scranton, he was the son of the late Michael and Catherine (Serbin) Ochwat. Gary graduated from West Scranton High School, worked at General Dynamics in Scranton and was a member of International Association of Machinists and Aerospace Workers . Gary enjoyed being outside and working in his yard but he loved old cars. His pride and joy was his Silverado pickup truck.

In addition to his wife, Gary is survived by his daughter: Ashley Renee Ochwat and his brothers: Ronald & Mark Ochwat.

The funeral service will be held on Friday, December 1, 2017 at 10:30 am at Brian Arthur Strauch Funeral Homes and Cremation Services, LLC 3 First St in Spring Brook Twp. Entombment will follow in Fairview Memorial Park in Elmhurst Twp.

Viewing will be on Thursday, November 30 from 5:00 pm to 8:00 pm at the funeral home.

To share your fondest memories of Gary, please visit the funeral home's website or Facebook page.